Nintendo has released the release date and the price for their upcoming Nintendo Switch console.  The new handheld/home console hybrid will be released on March 3rd in the US, Canada, Japan, Hong Kong, "Major European countries" and "other territories", and will cost $300 USD.
As with PSN and Xbox Live, Nintendo Switch users will have to pay a subscription service to play online.  Good news though, online play will be free until Fall 2017 when the subscription service starts.
The Switch will come in two flavors, one with grey controllers and one with red and blue controllers.  There will be no price difference between the two.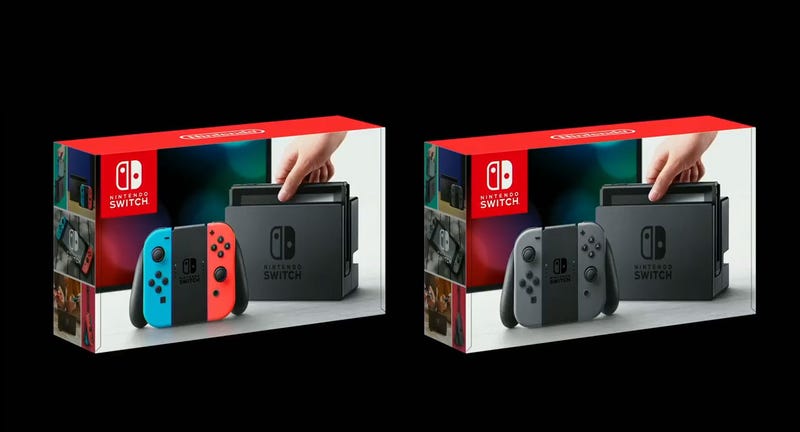 Every Nintendo Switch will come with the following components: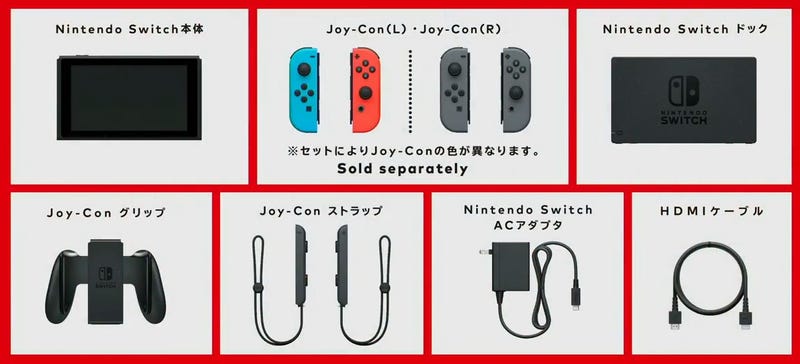 Unfortunately no game will come with the system.
Also available at launch with be the Pro Controller for $70 USD, a pair of Joy-Con controllers for $80 USD, an individual Joy-Con controller for $50 (either a left or right controller), a spare docking station for $90 and a Joy-Con charging dock for $30.